SERVICES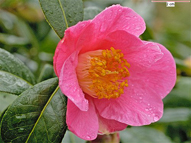 Methods Employed
Best Practices in the field of Autism Spectrum Disorders
Customized programs based on methods including D.T.T./ABA supplemented by principles from Floortime, Relationship Development Intervention, TEACCH, and Integrated Playgroups
Applied Behavior Analysis including intensive Early Intervention and Positive Behavioral Support Plans
Integrated Play Groups for peers and siblings
Available Services
Early Intervention ABA programs and services
Behavior, Social Skills and sibling/pier interaction and play support programs
Behavioral Assessment process including reports and recommendations for individualized treatment plans to address each child's specific needs and strengths
Parent and family support/training
Transition support for Mainstreaming and full inclusion support including supervision and 1:1 shadow aides
Treatment and Educational training consultations, seminars and workshops for families, educators, staff and other treatment organizations
Program/agency development consultation
Consultation services to address the unique needs of children and work with teams to ensure successful progress
Advanced Programs for children with basic and intermediate skills addressing areas and skills such as Pragmatics. Advanced Cognitive Skills, Executive Functioning, Theory of Mind, Play and Social Skills
Remote supervision for clients and programs outside of the San Francisco Bay Area including national and international locations. Remote supervision is intended to provide an alternative for services for families who would otherwise either not have access to high quality, experienced supervisory level professionals in the field of treatment for children with Autism and related disorders, due to location.