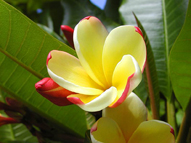 Welcome to the Innovative Pathways' home on the Internet
Innovative Pathways, Inc. is a Regional Center vendorized and State Board of Education NPA certified company. We provide behavioral intervention services to children and young adults with special needs, including Autism. Our services include ABA Early Intervention programs for children under the age of 3 as well as socialization programs for children over 3 years old.

Innovative Pathways Inc. was founded with the simple mission To Provide Quality Treatment.